Are we part of the fundamental interconnectedness of all things? Yes,
Staggering Stories Podcast 257: Holistic Double Banking
is now available!
We cover:
Doctor Who: Douglas Adams' time.
Dirk Gently's Detective Agency (the 2016 TV series).
Game: Things in Five Words.
Game: Doctor Who quiz.
More madness than recording weeks in advance!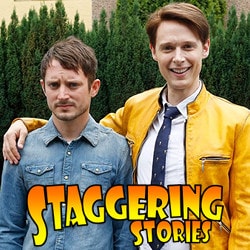 Available on
iTunes
and
most other major podcast directory
sites or via direct
RSS Feed
.
We also have a
Staggering Stories Facebook group
.
You can drop us a line at
show@staggeringstories.net
or visit our
Main Site
or
Blog